House on the shore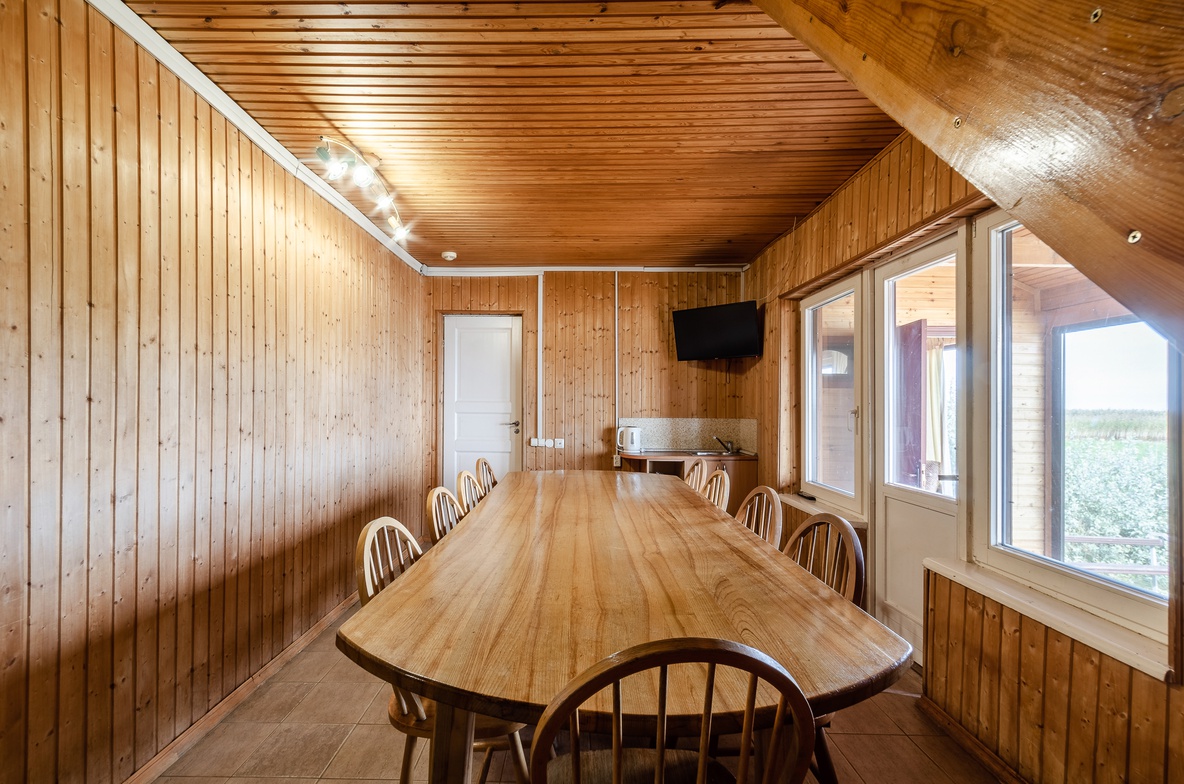 гостиная-кухня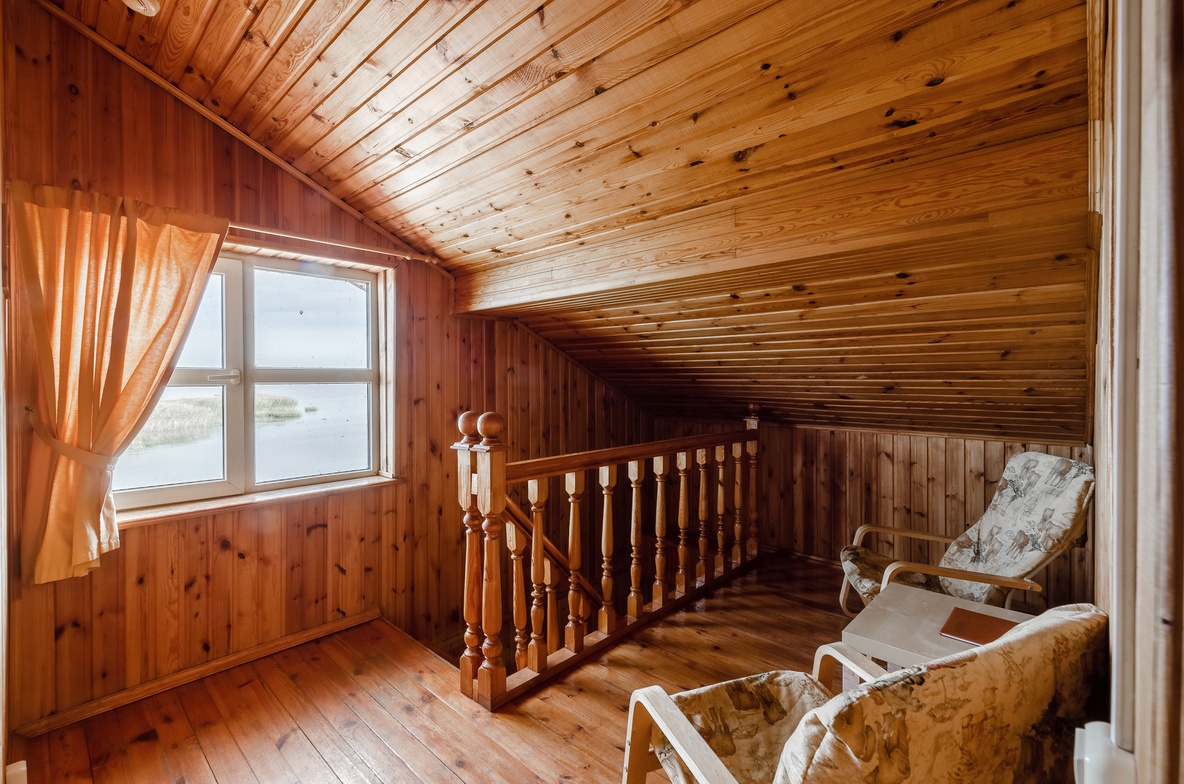 второй этаж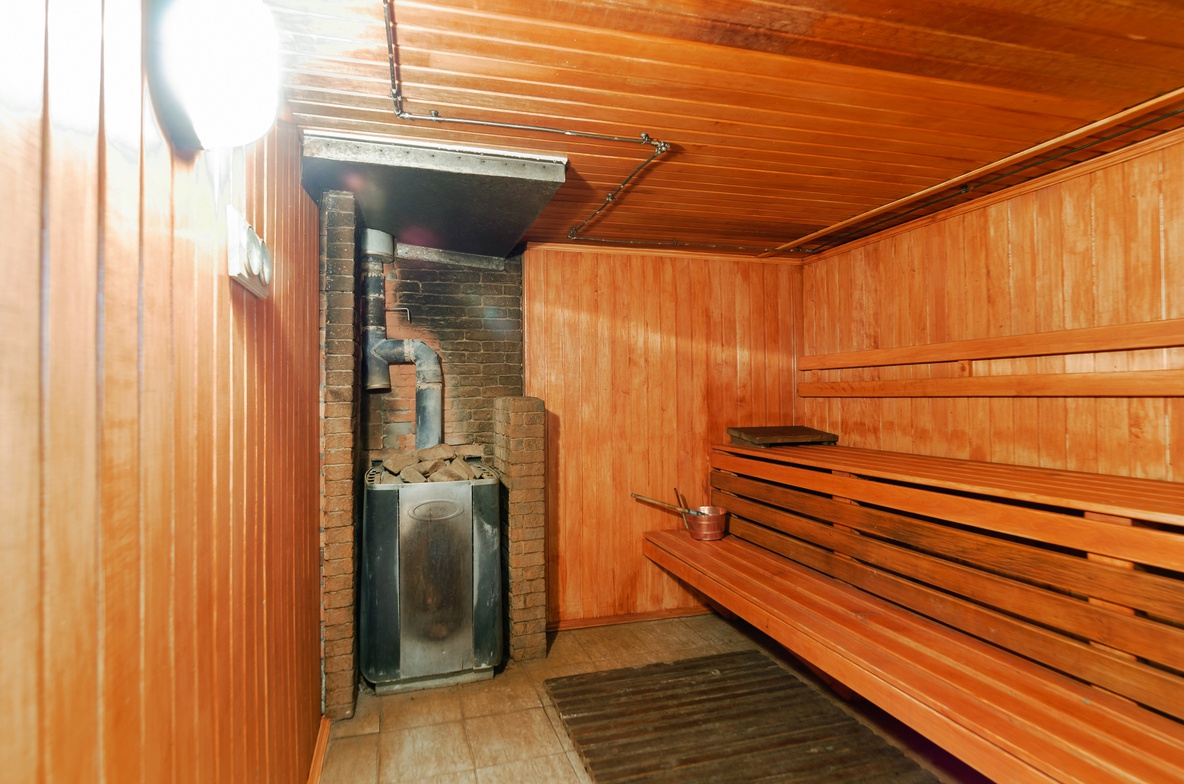 парная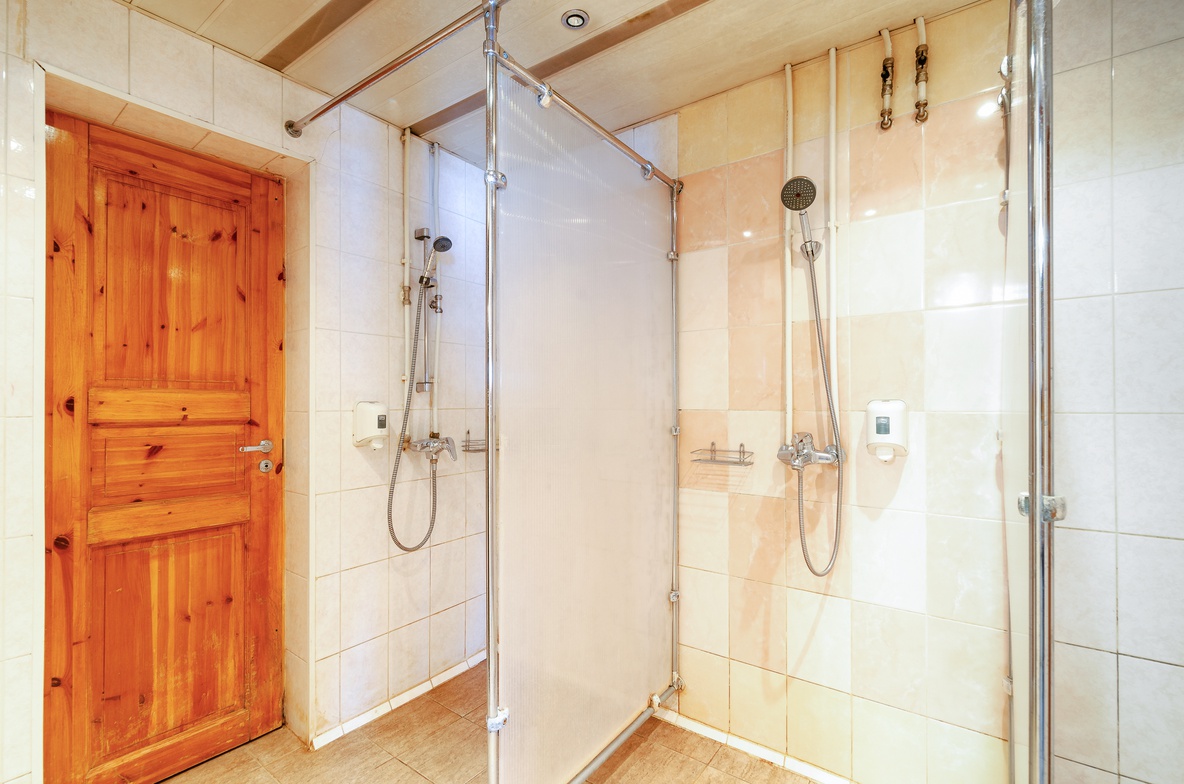 душевая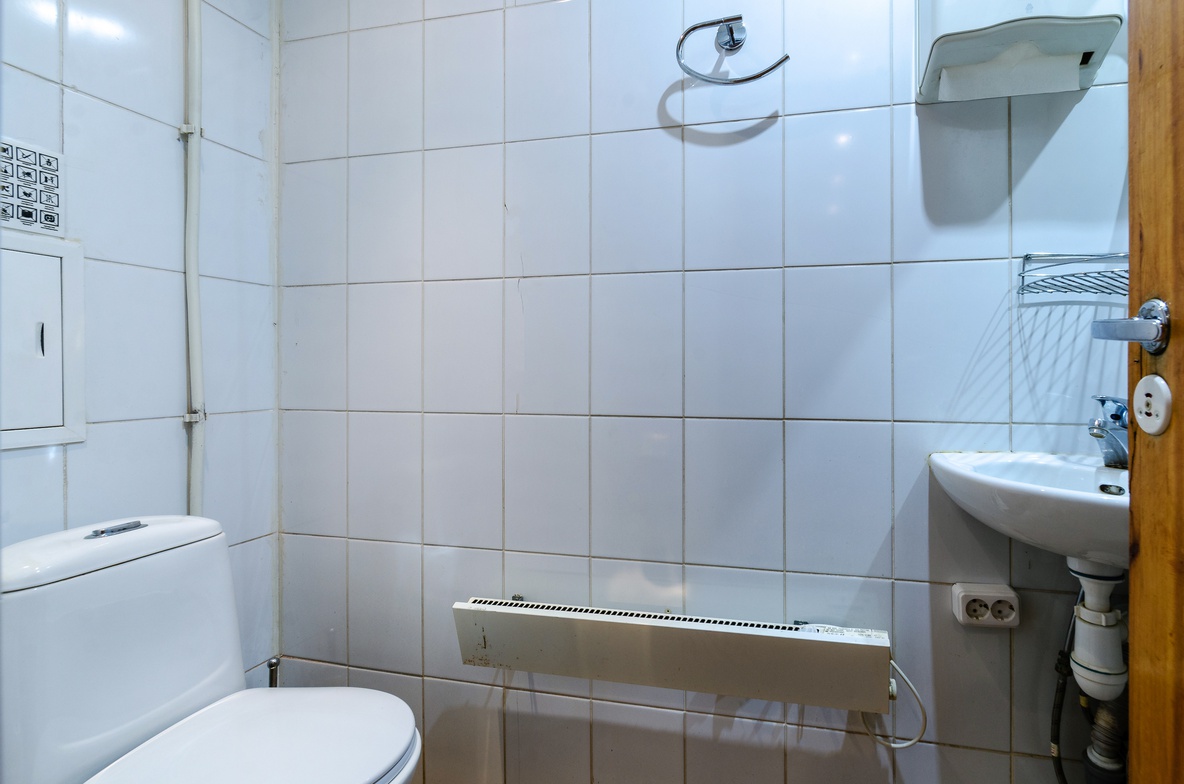 санузел 1 этаж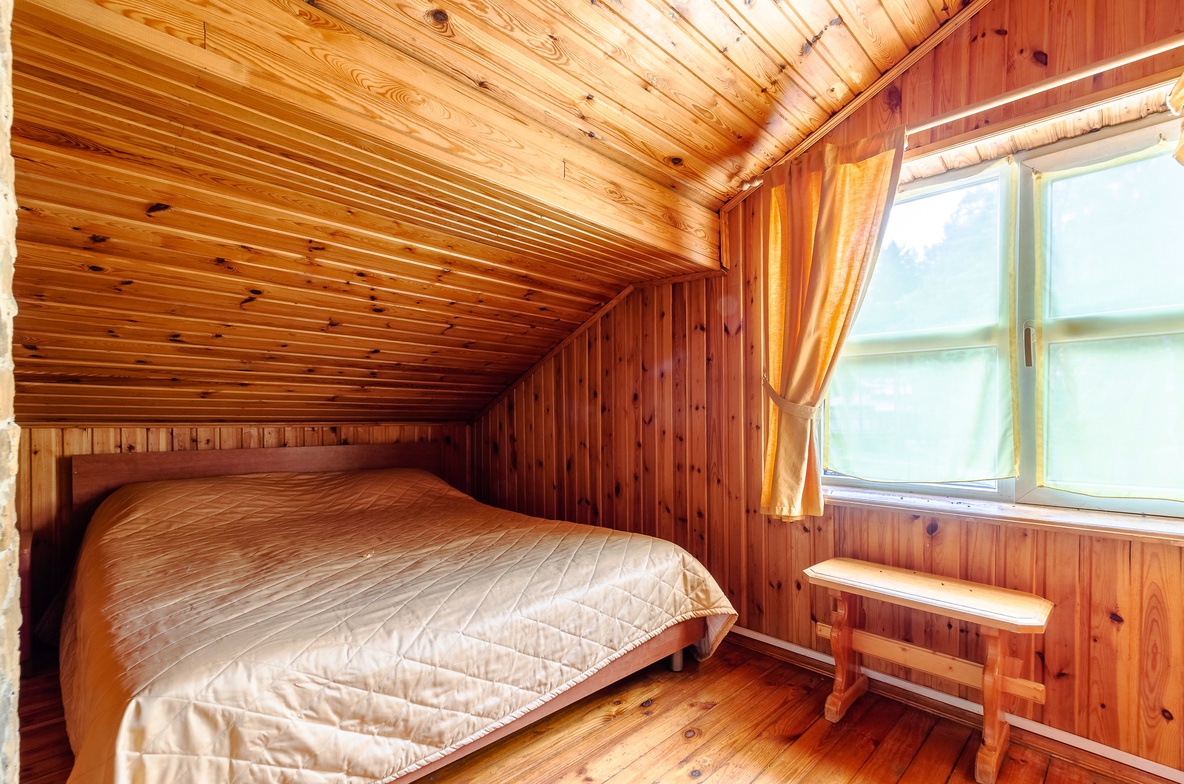 1 спальня 2 этаж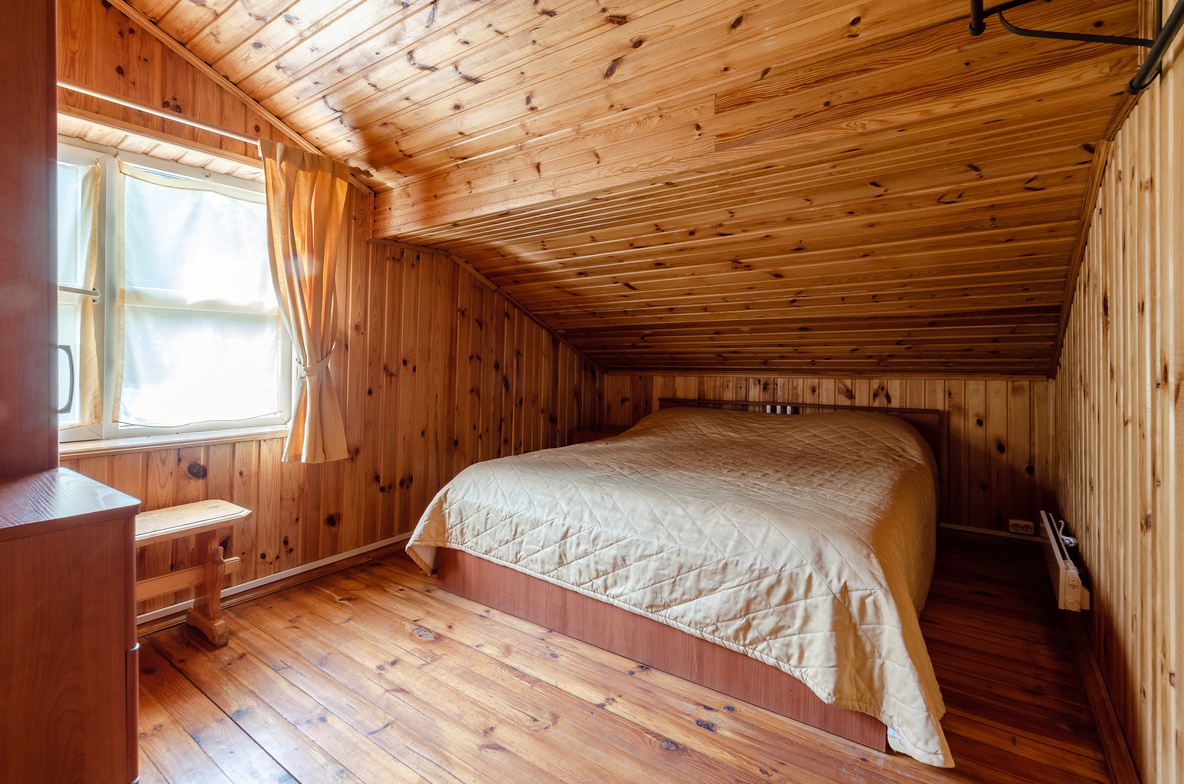 2 спальня 2 этаж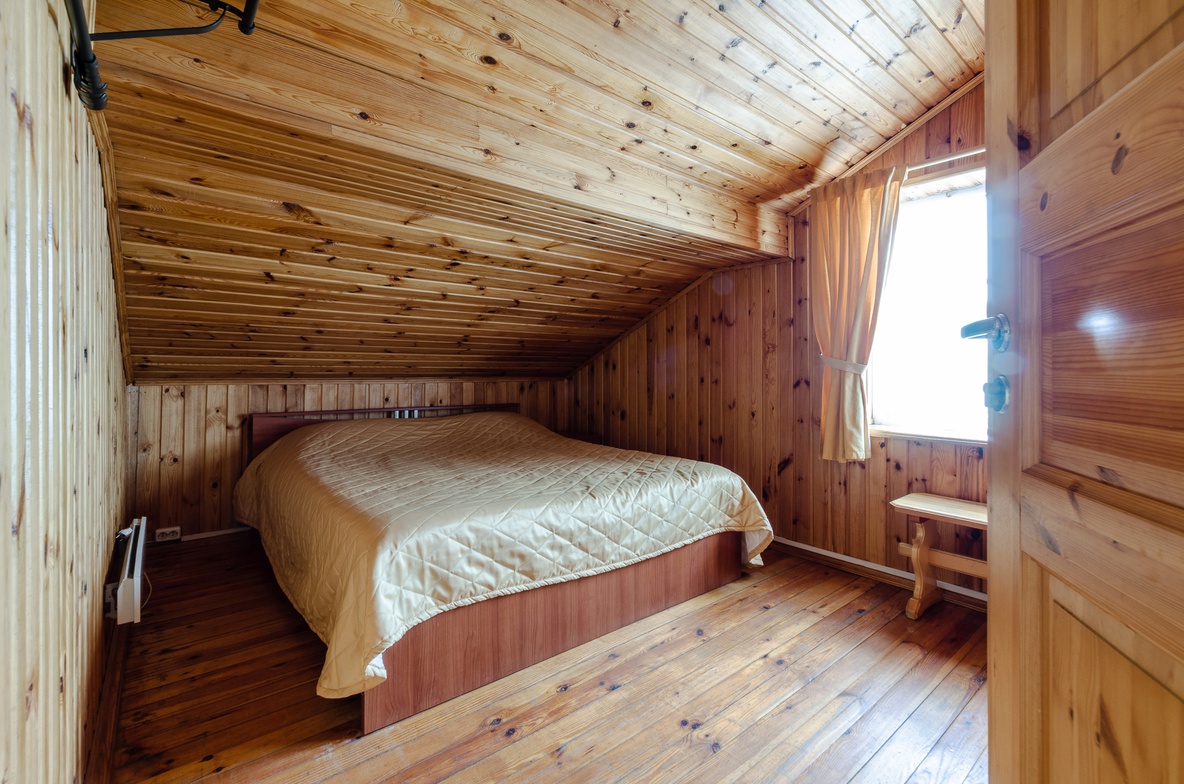 3 спальня 2 этаж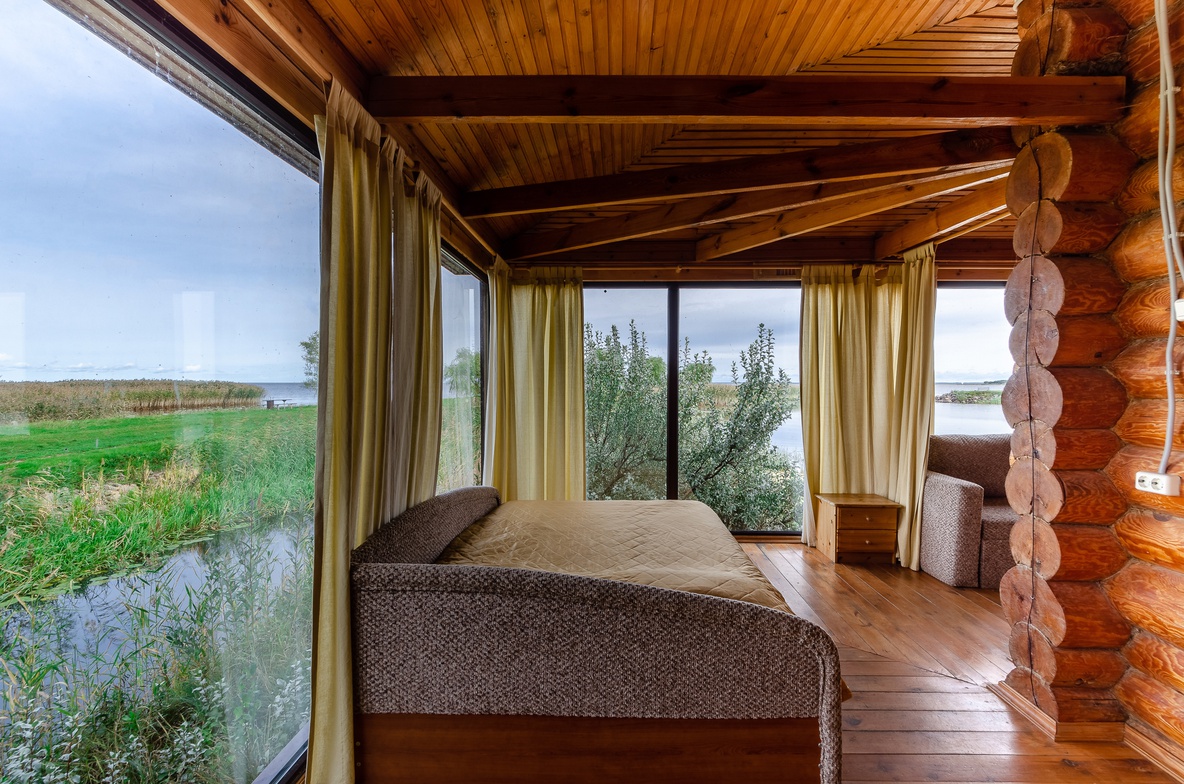 5 спальня 1 этаж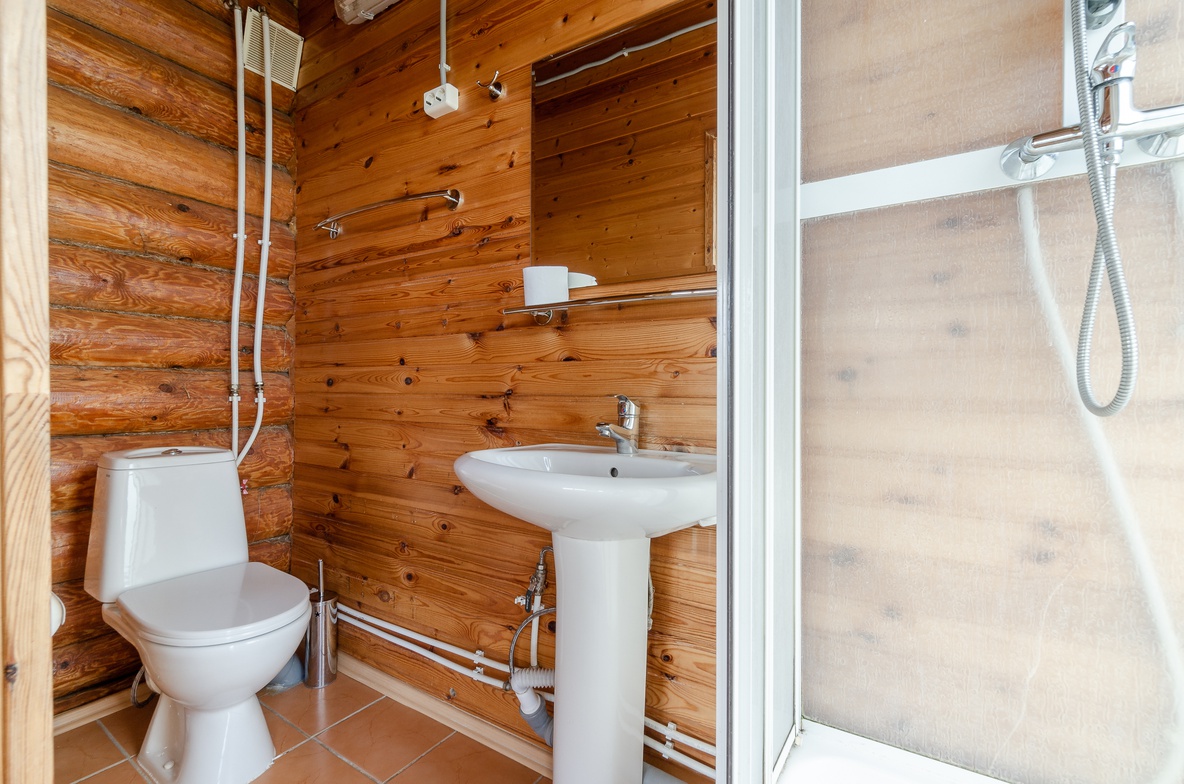 санузел 5 спальни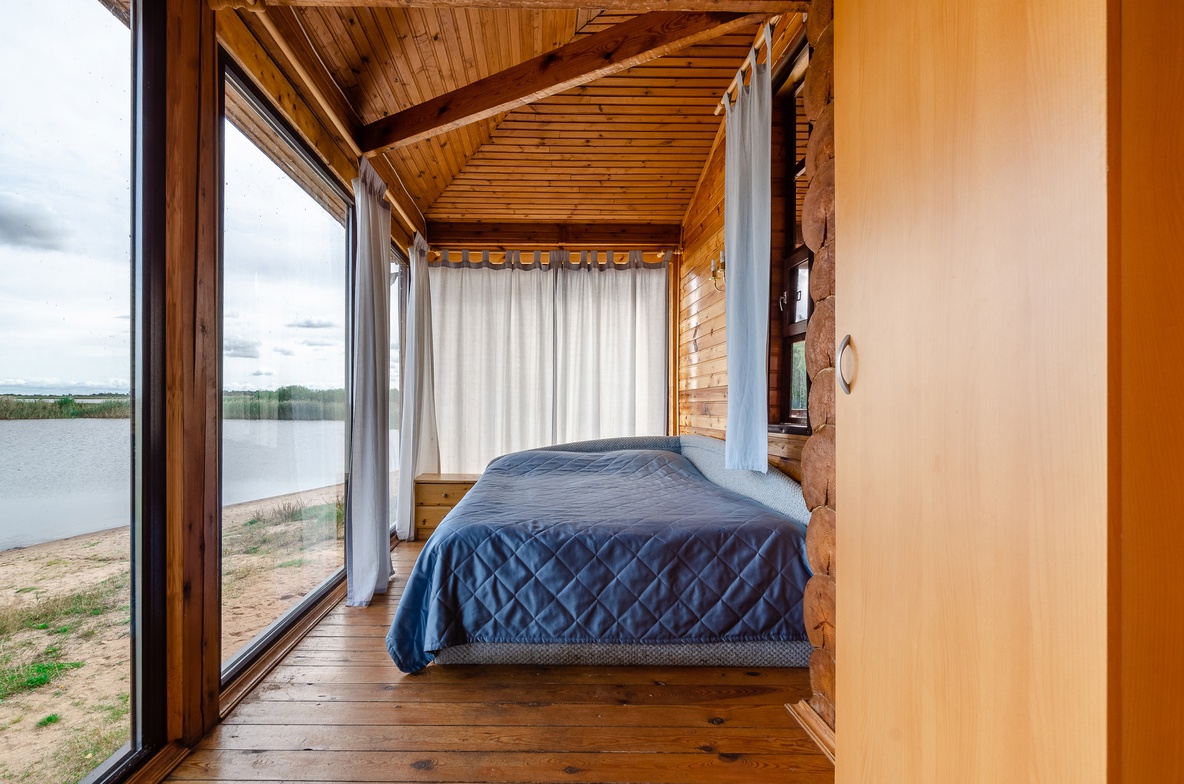 6 спальня 1 этаж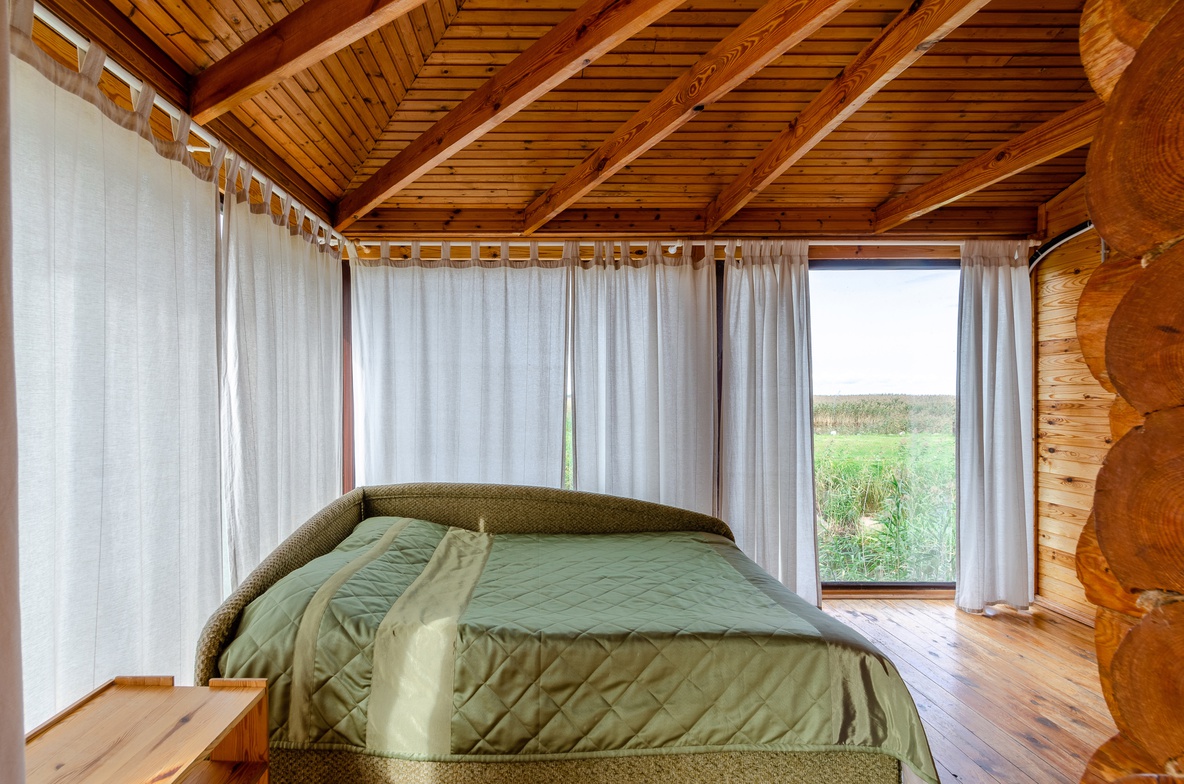 4 спальня 1 этаж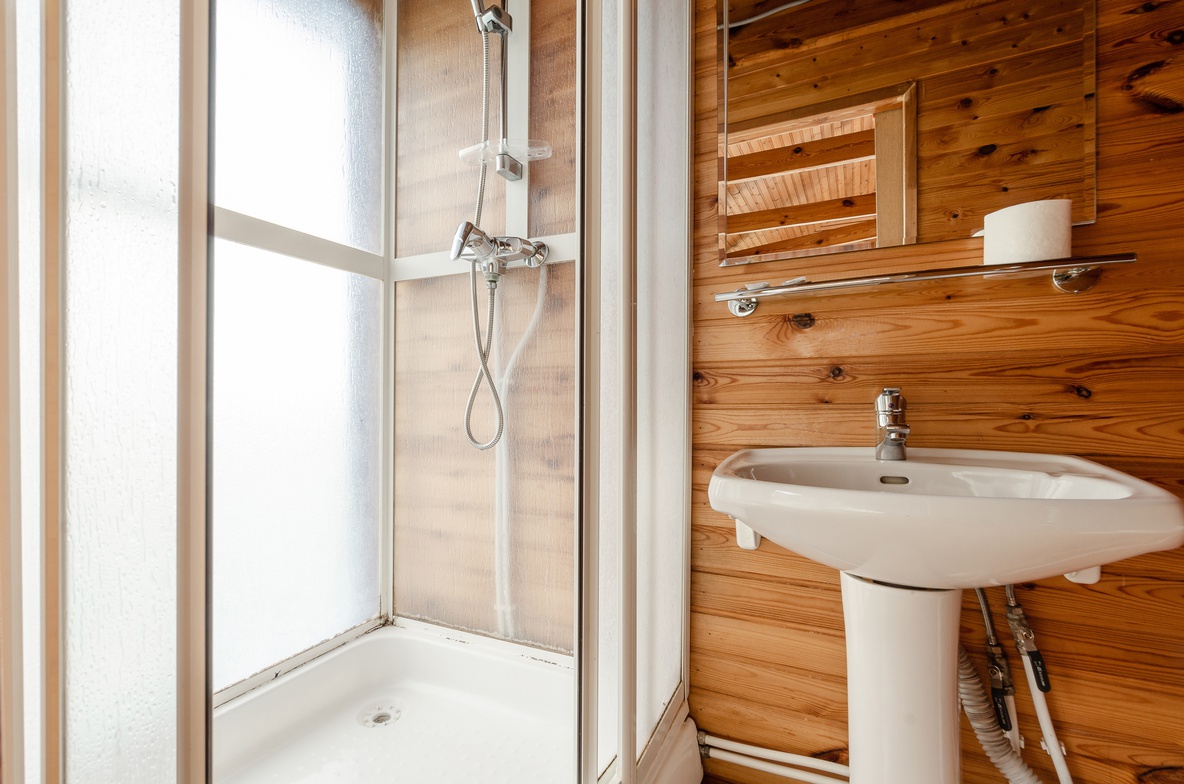 санузел 4 спальни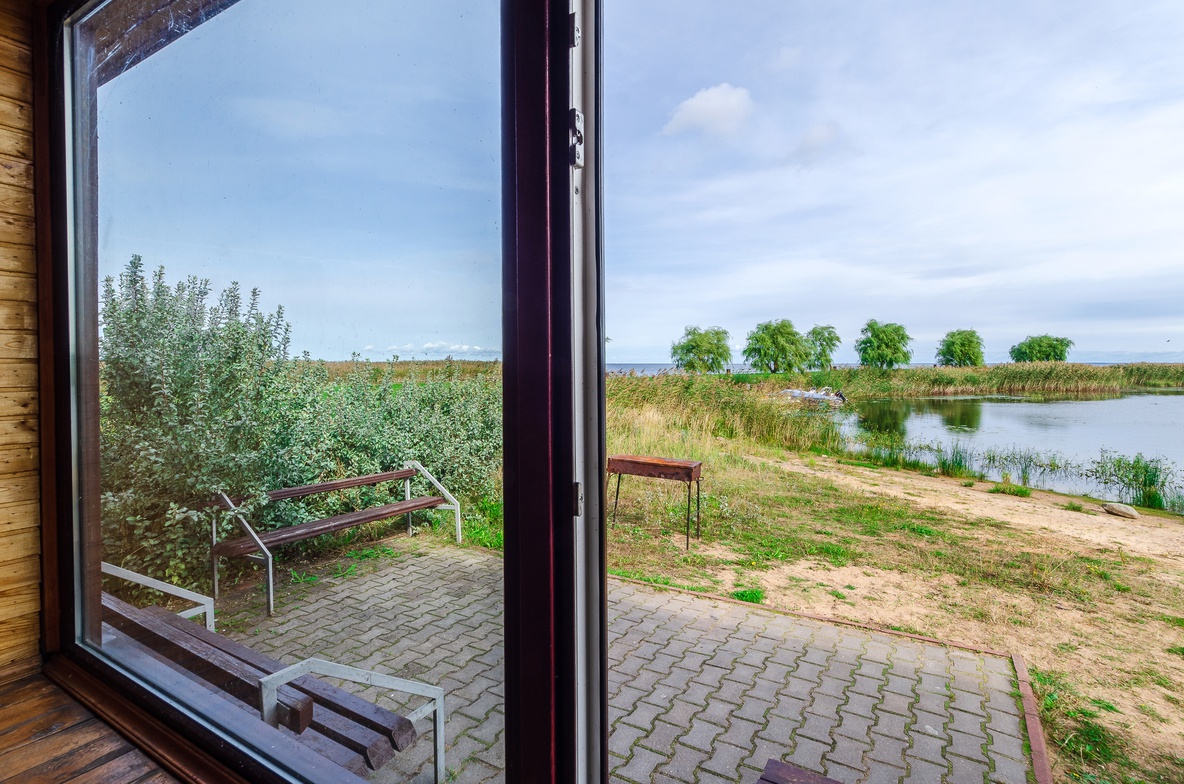 закрытая терраса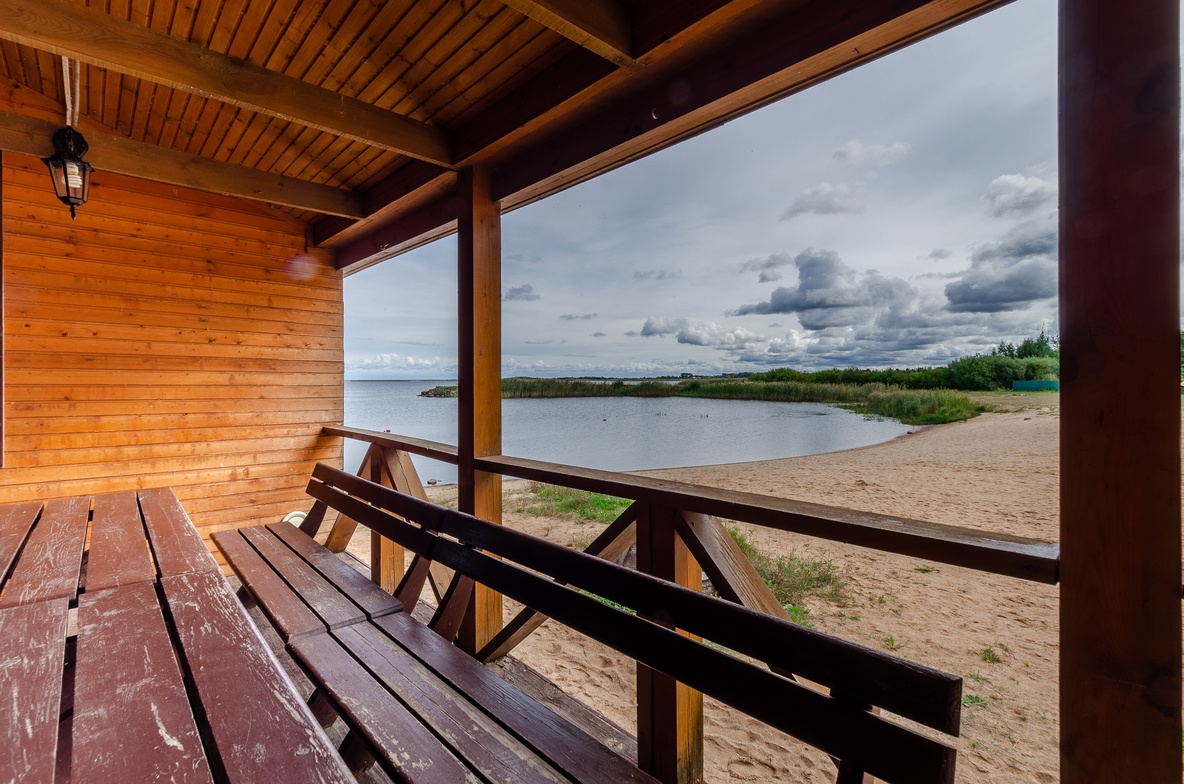 открытая веранда
Two-storey cottage " House on the shore" with a Russian bath.
Cottage area is 155 sq. m.; first floor -110 sq.m, second floor - 45 sq.m. The cottage is located on the hotel beach and consists of six double bedrooms, a living room with a kitchenette, a bathroom and a Russian bath. A minimum that should be reserved is three bedrooms for 6 guests. Other bedrooms can be booked if needed. Bedrooms 4 and 5 have additional single berth sofas. Maximum capacity is 14 guests.
In winter, the three lower bedrooms (number 4, 5, 6) with panoramic windows are closed.
All bedrooms are furnished. There is a large table in the living room, a kitchenette with a refrigerator and a LED TV. Bath area has: steam room, three showers, toilet, sink, mirror, towels. Bedrooms 4 and 5 are equipped with air conditioning and separate bathrooms.
The cottage has an outdoor terrace with tables and benches. There is a picnic area nearby with the barbecue facilities. Skewers, grill grates, etc. can be rented.
The cost of additional bedroom - 3000 rubles/day
The cost of additional adult accommodation - 1500 rubles/day
The cost of additional child's accommodation (children from 4 to 13 years old) - 600 rubles/day
Children up to 3 years old stay free of charge
Accommodation price includes:
- Breakfast at the hotel restaurant from 9:00 to 11:00
- Visit to the aqua center with a swimming pool and a sauna complex from 8:30 to 11:30. Each guest is given a towel while visiting
- Russian bath at a convenient time. The bath is heated for 2-3 hours
- Car parking
- Daily cleaning of the cottage.
Check-in from 14:00 / Check-out until 12:00
The cottage price is indicated for 6 guests