Aqua center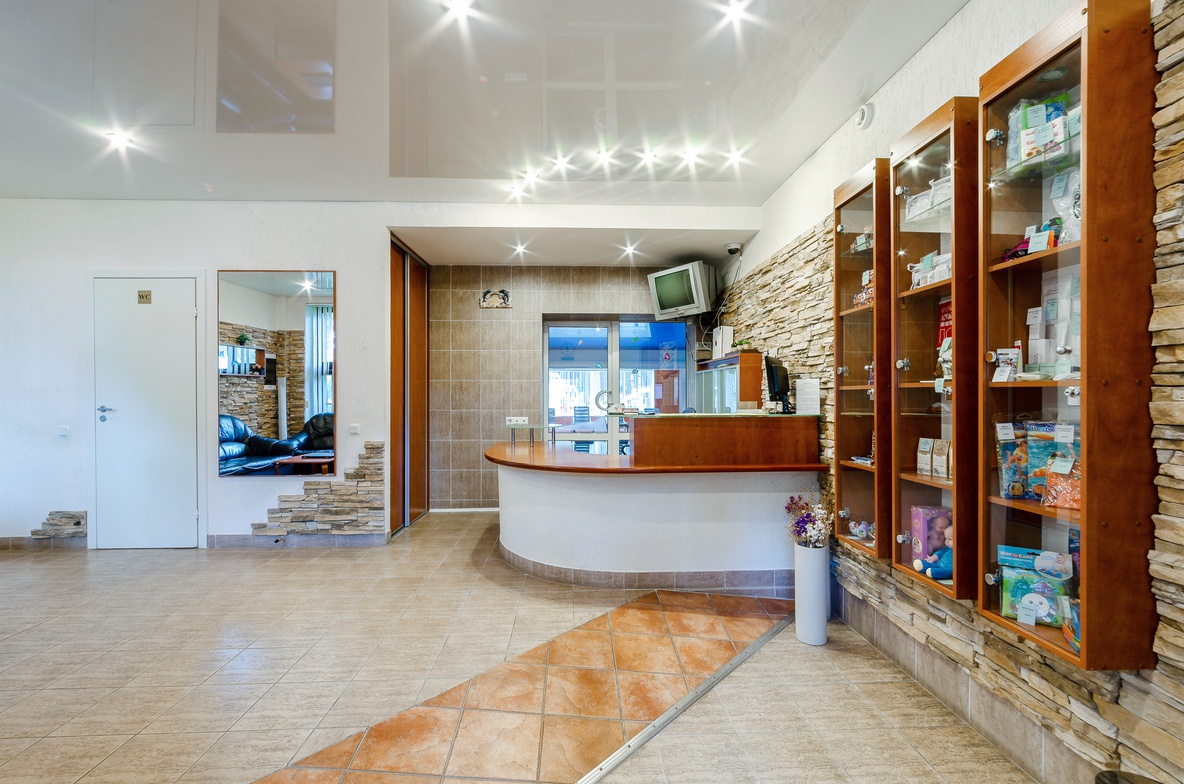 ресепшн центра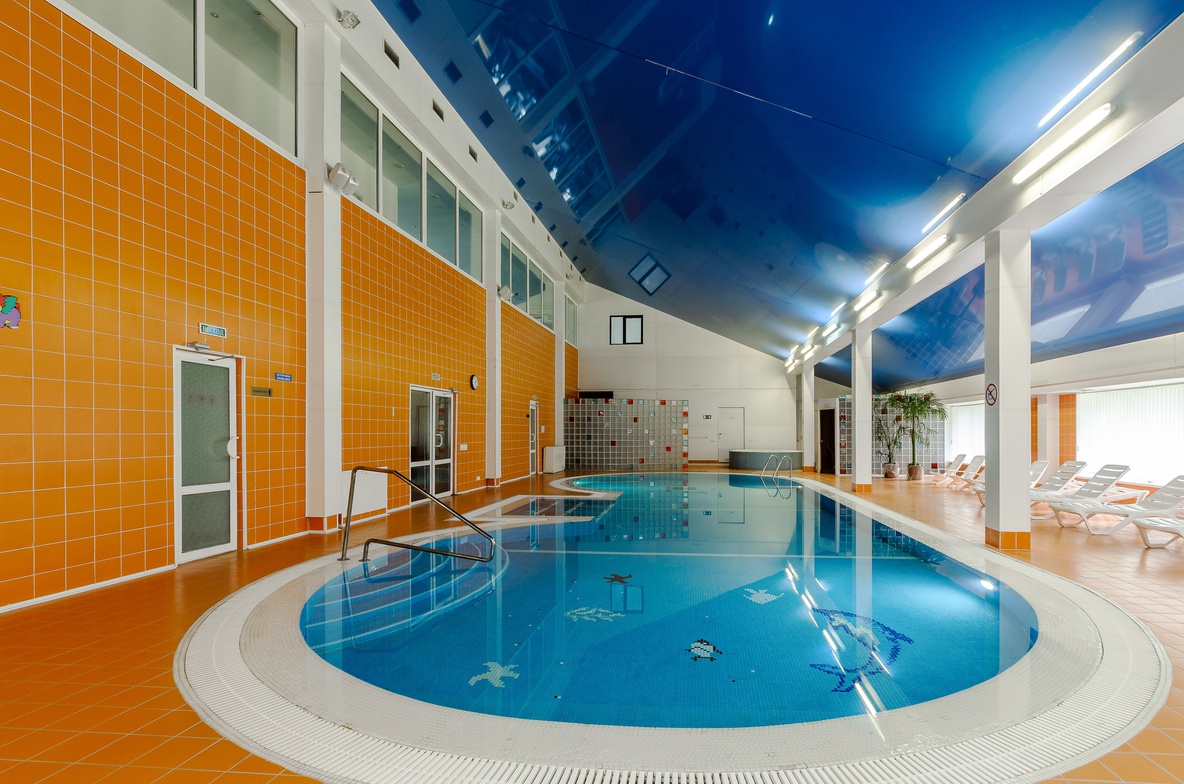 бассейн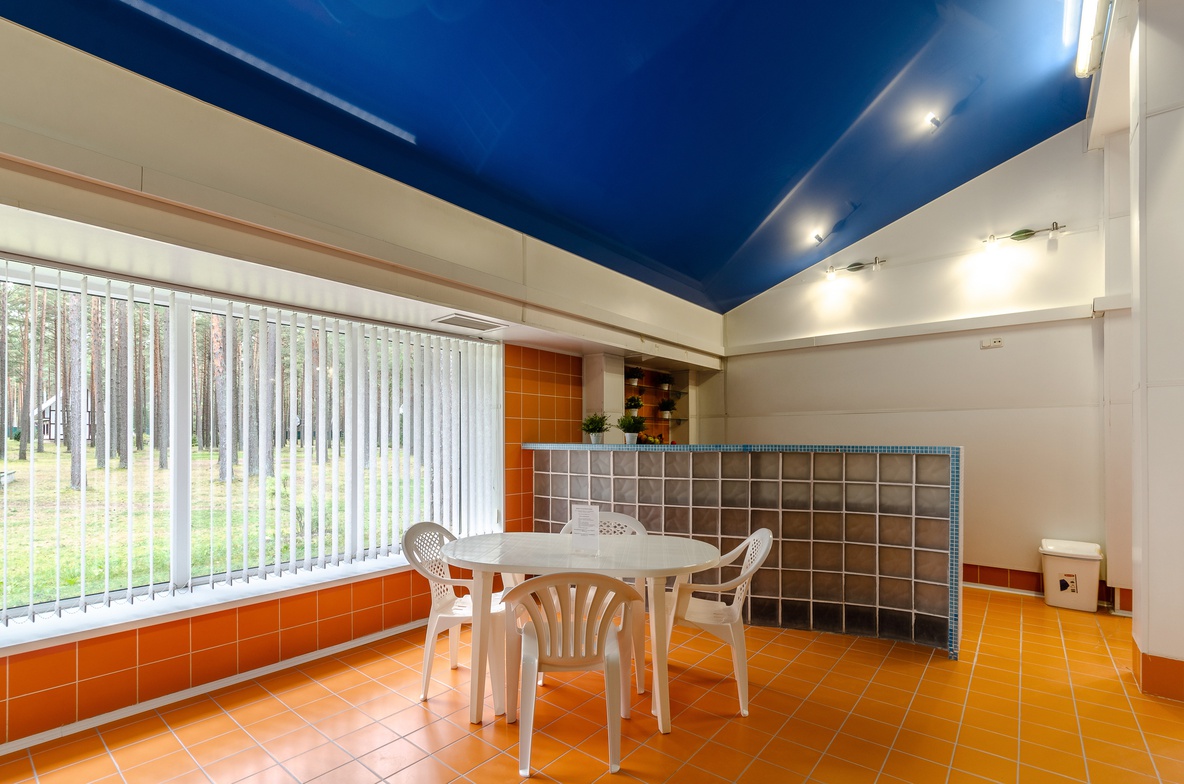 зона отдыха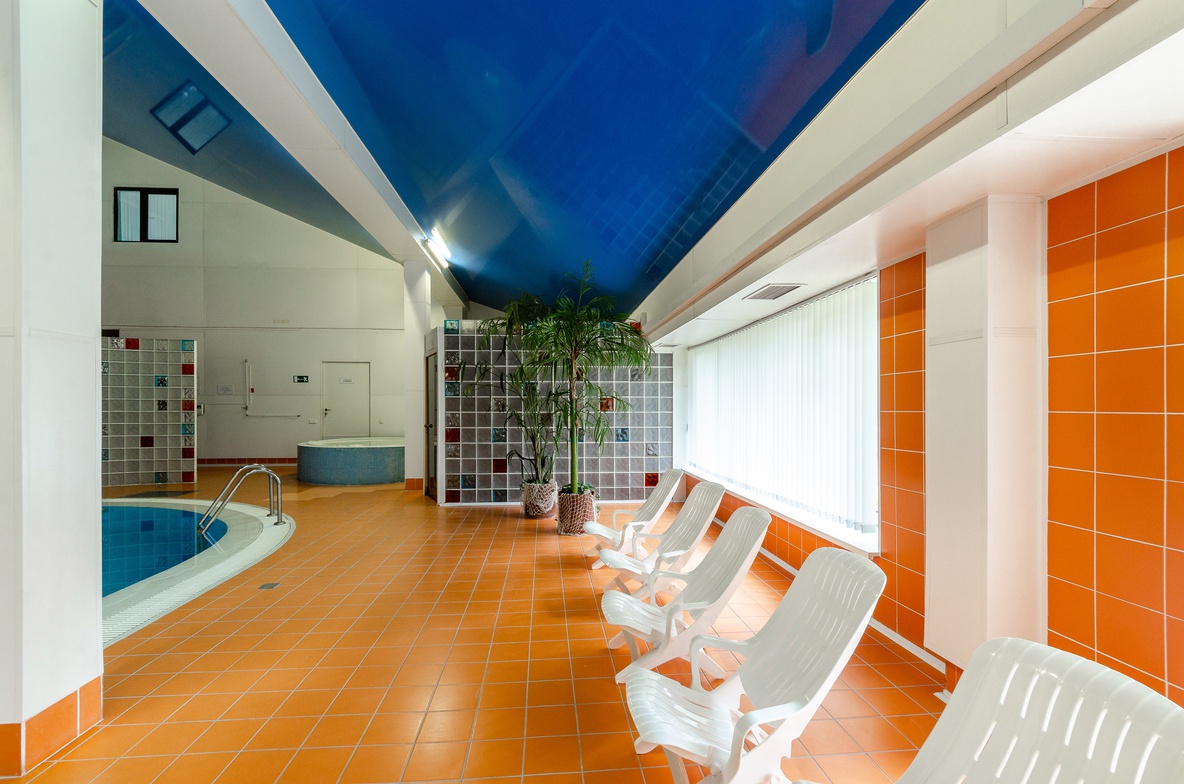 зона отдыха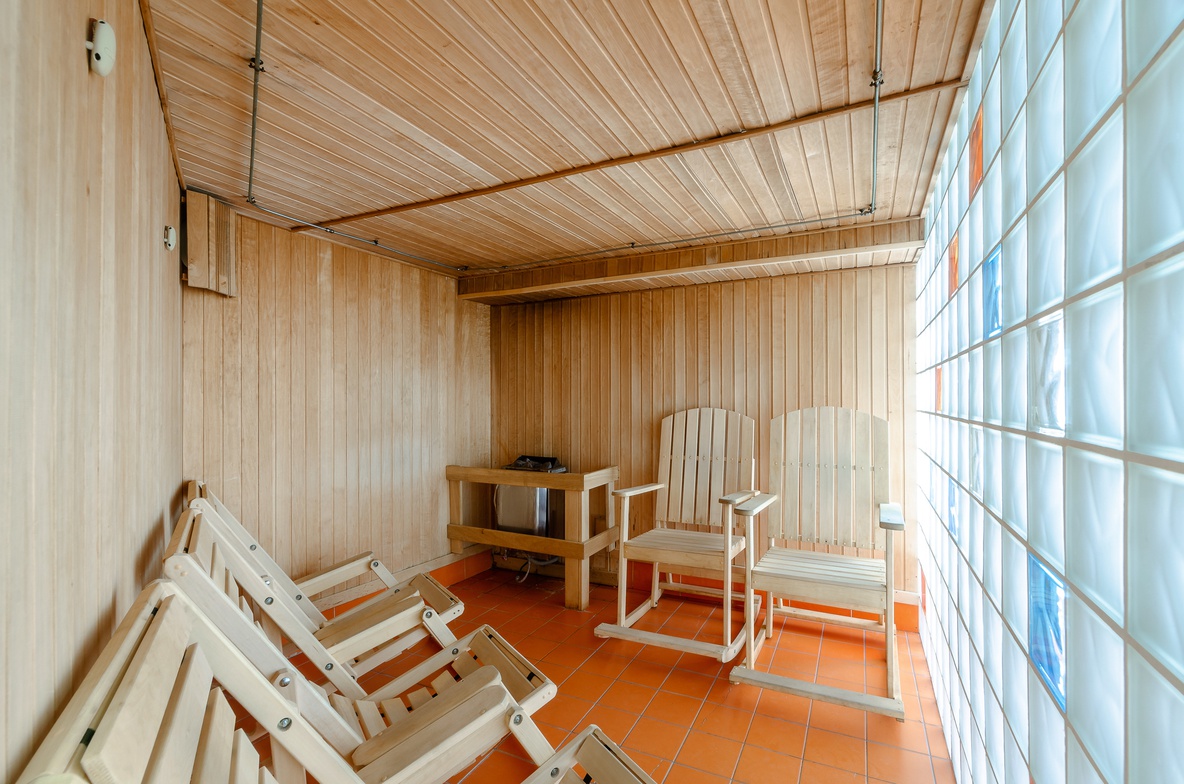 арома сауна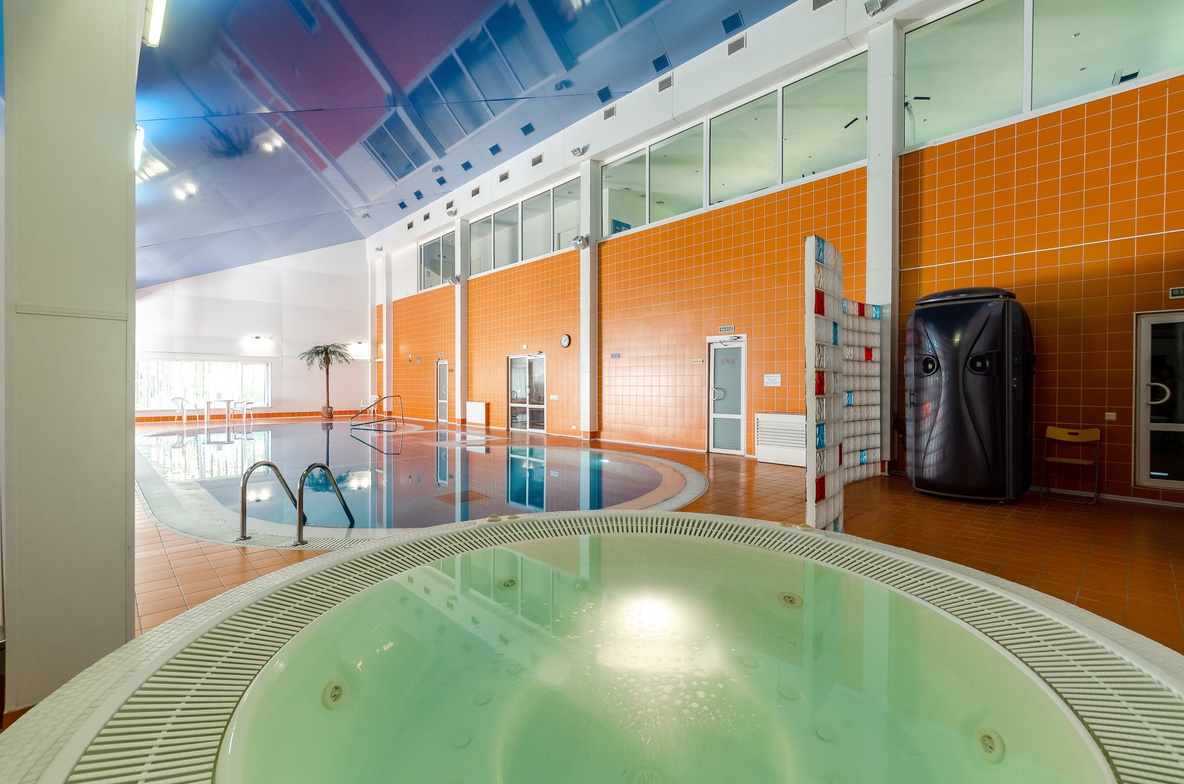 джакузи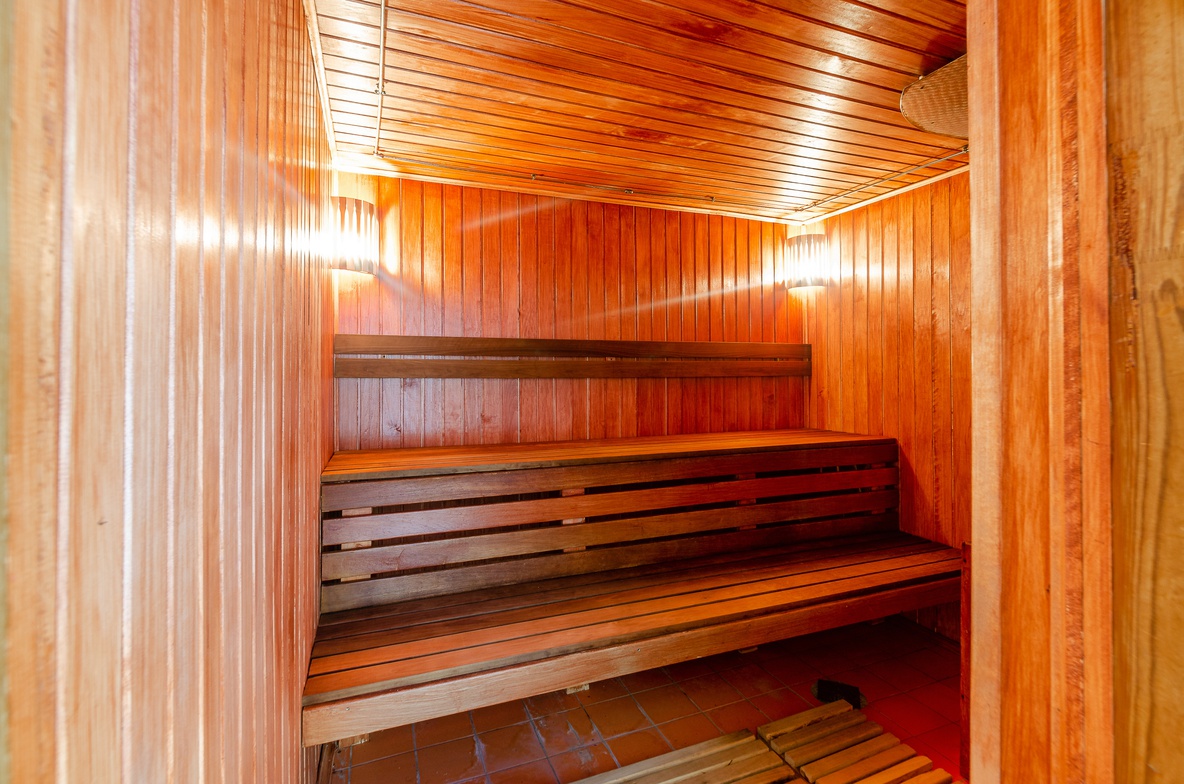 финская сауна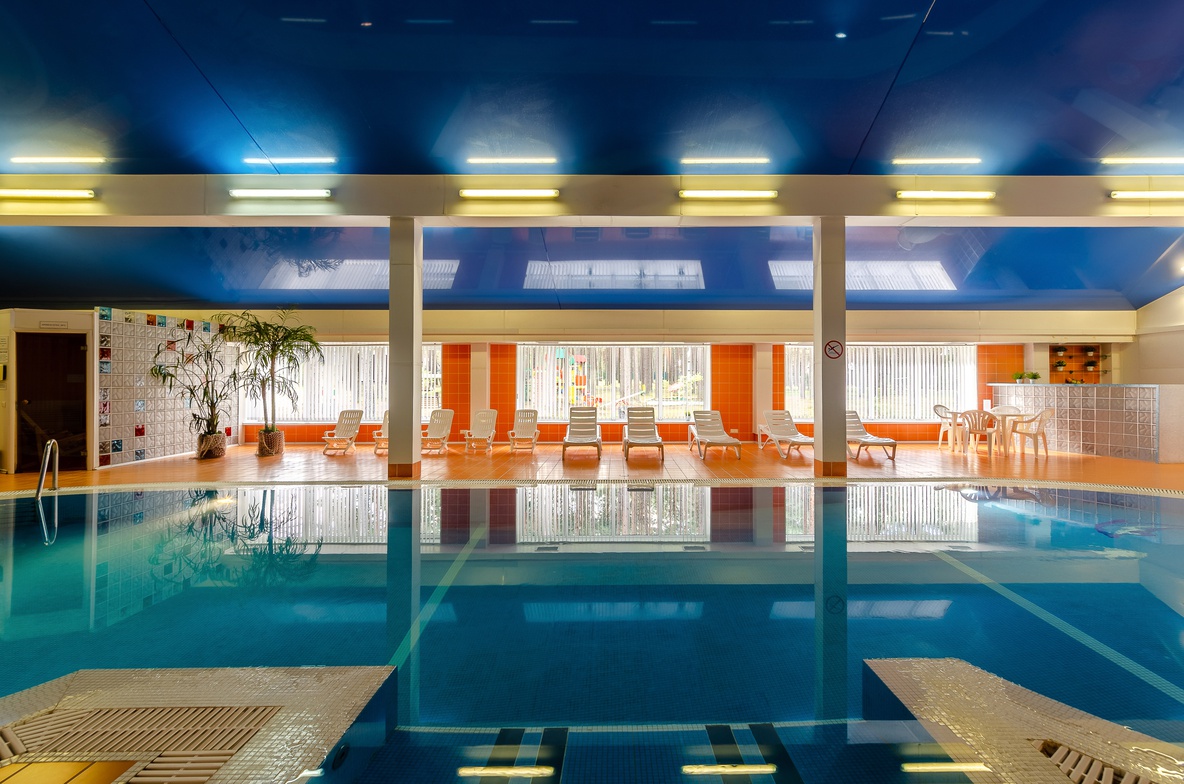 зона гидромассажа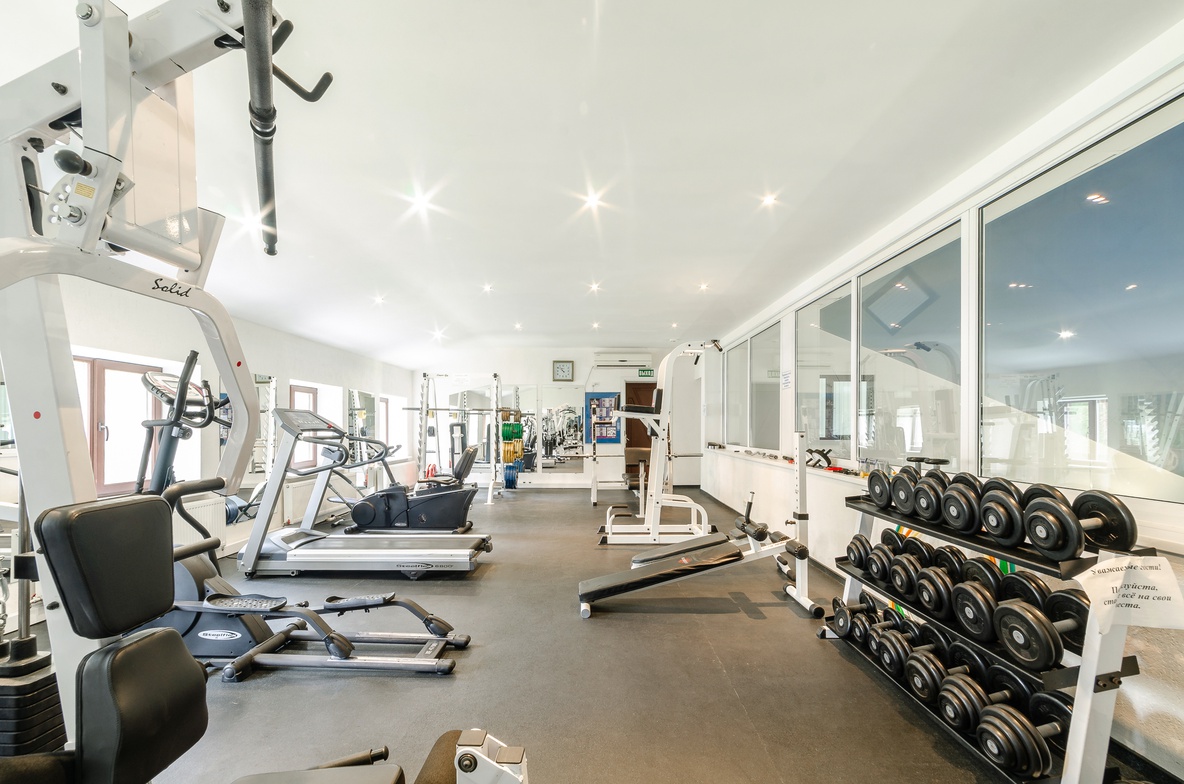 тренажерный зал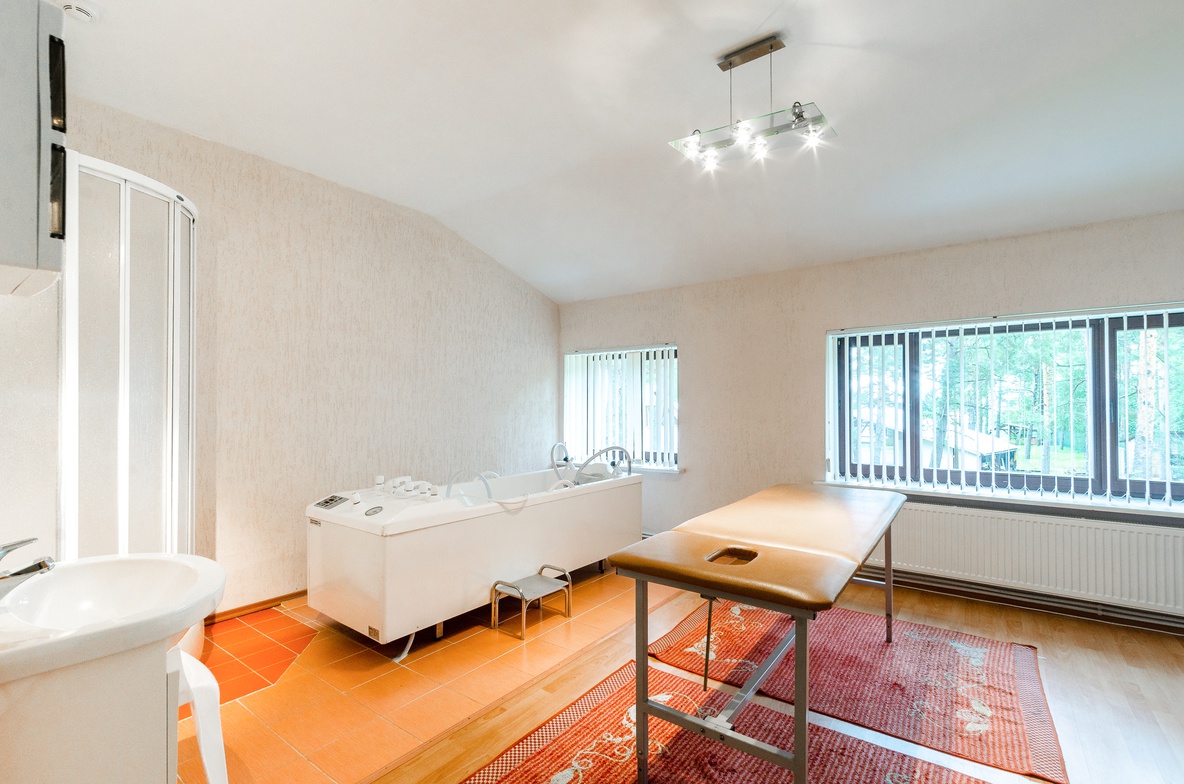 массажный кабинет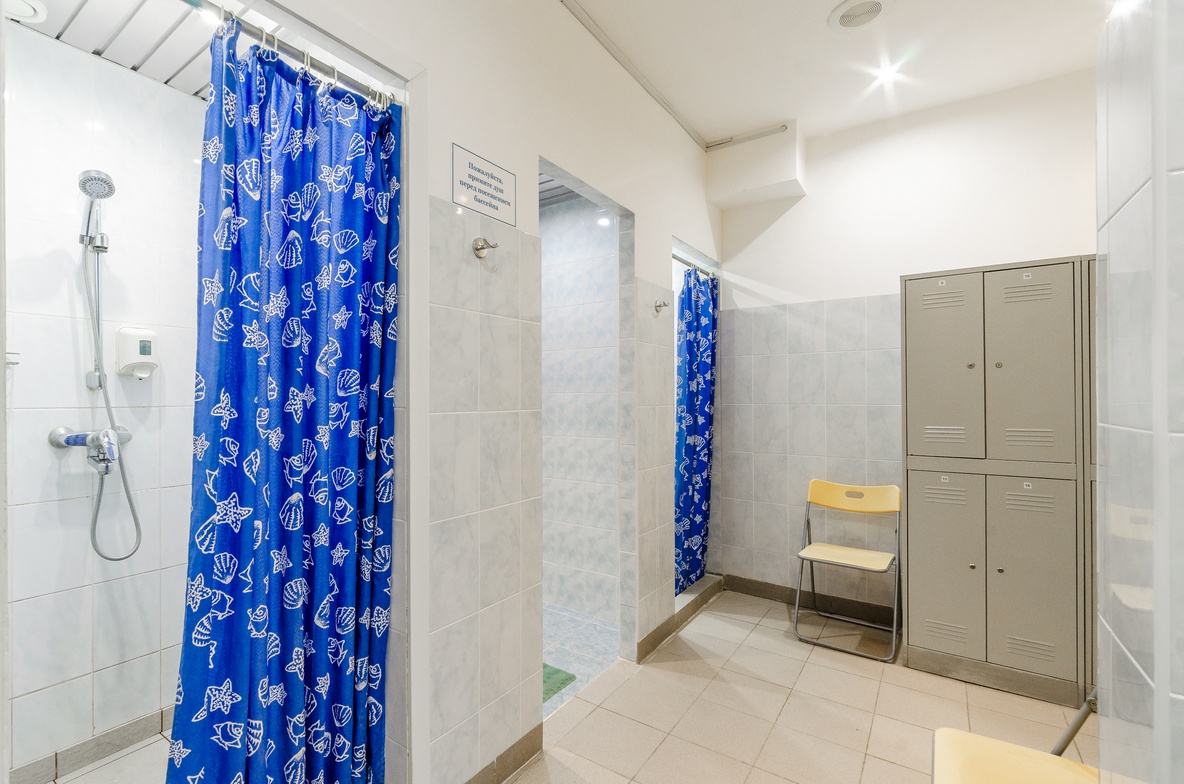 раздевалки с душевыми
There is an Aqua center for SPA lovers. What could be better than fresh air, silence and water baths? We think that swimming, hydromassage, relaxation in saunas and jacuzzi are the most enjoyable pastime that will certainly complement your stay at the hotel.
The main feature of the Aqua center, which our guests really like, is a swimming pool with panoramic windows. While relaxing in the pool, you can admire the surrounding nature, which creates the feeling of swimming in the open air.
When visiting the Aqua сenter you can use: a swimming pool with an underwater lighting system, geysers and hydromassage, Finnish sauna, Turkish bath, aroma sauna and Jacuzzi. The swimming pool has an area for children. The Aqua center reception has all the necessary goods to visit the pool on sale.
You can keep your training regime even during your rest - there is a gym with professional simulators on the second floor of the Aqua center. It is available to all hotel guests throughout the day.
There is also a massage room on the second floor. Prior arrangement is required.
You can order drinks and desserts from the restaurant according to the fitness menu while visiting the Aqua center.
Everyday morning visit of the pool is included in our room rate.
Guests from the city can visit the Aqua center by prior arrangement. We sale aqua center membership for adults and children.
Aqua Center working hours: 8.30 - 22.00, break 11.30-13.00
Book the date and time by calling 8 911 3575195