Rest with children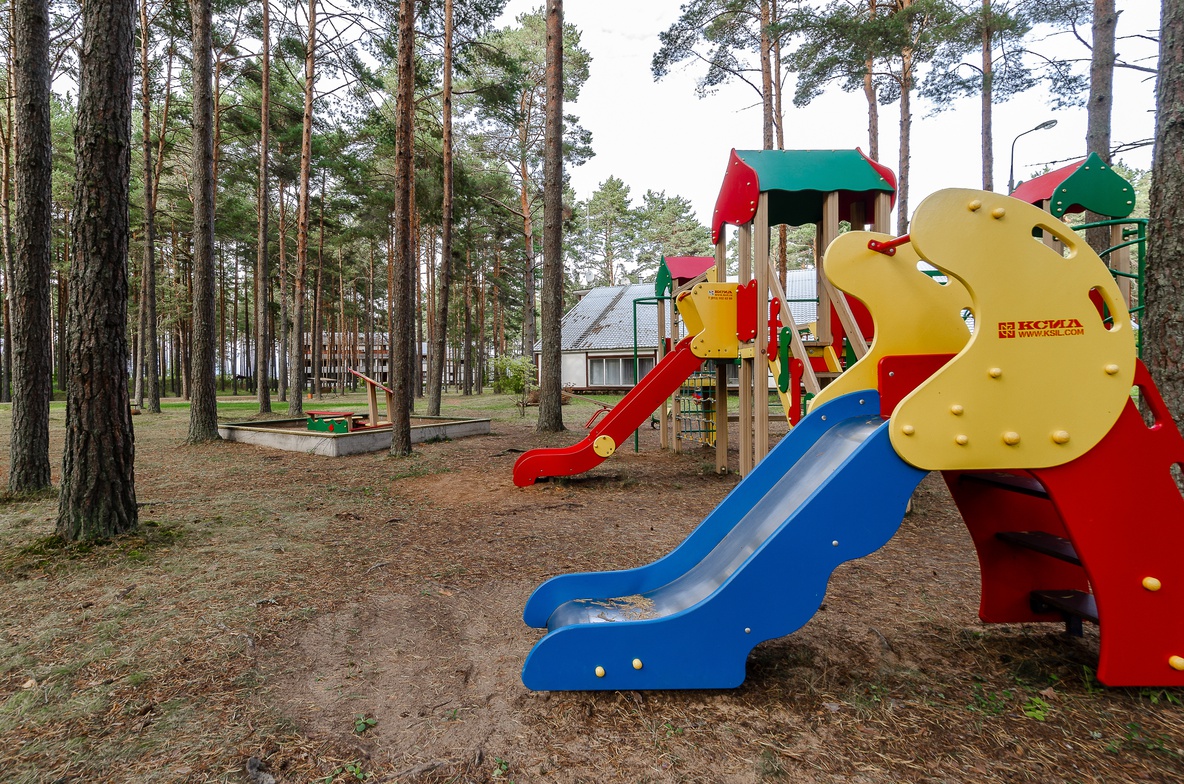 детская площадка
детская площадка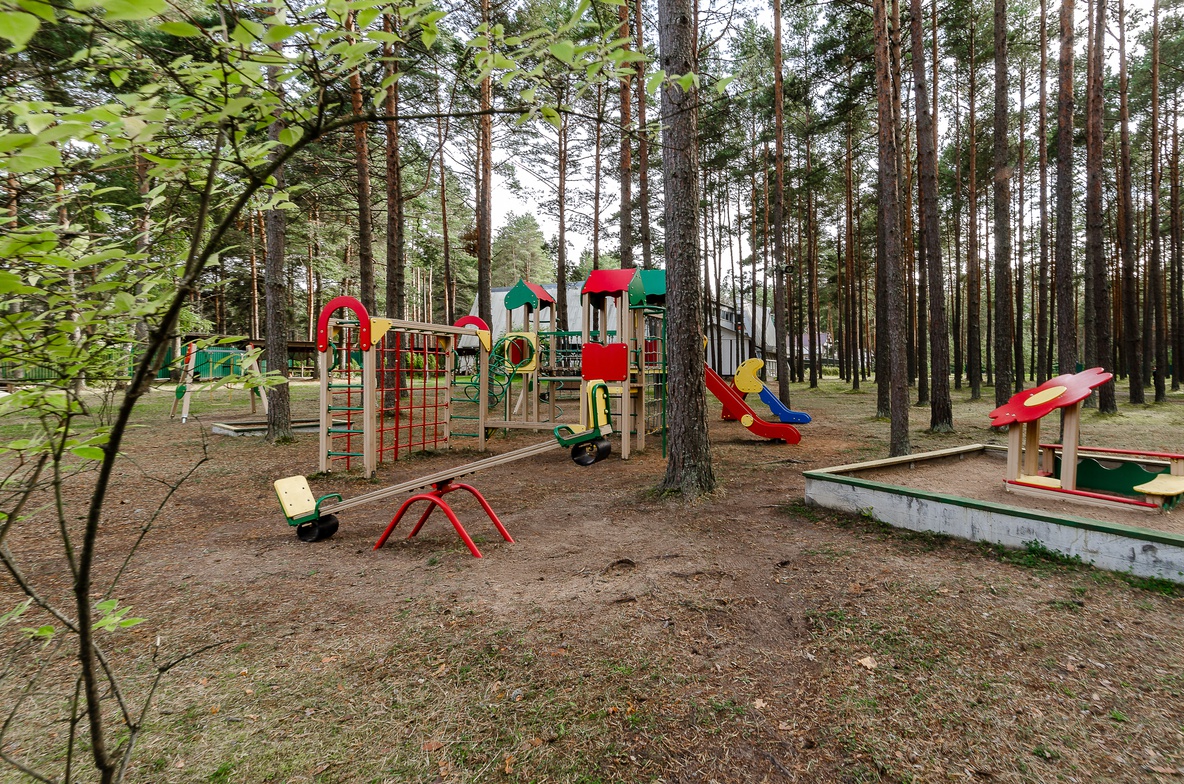 детская площадка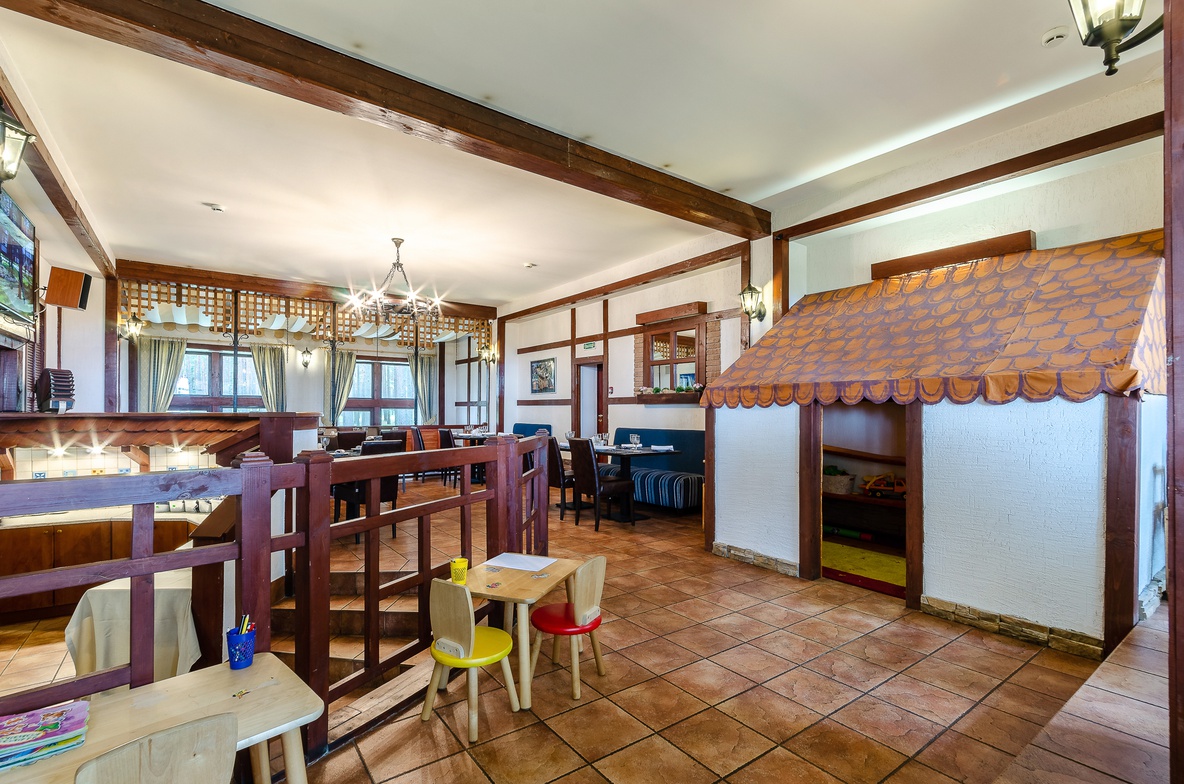 игровой домик в ресторане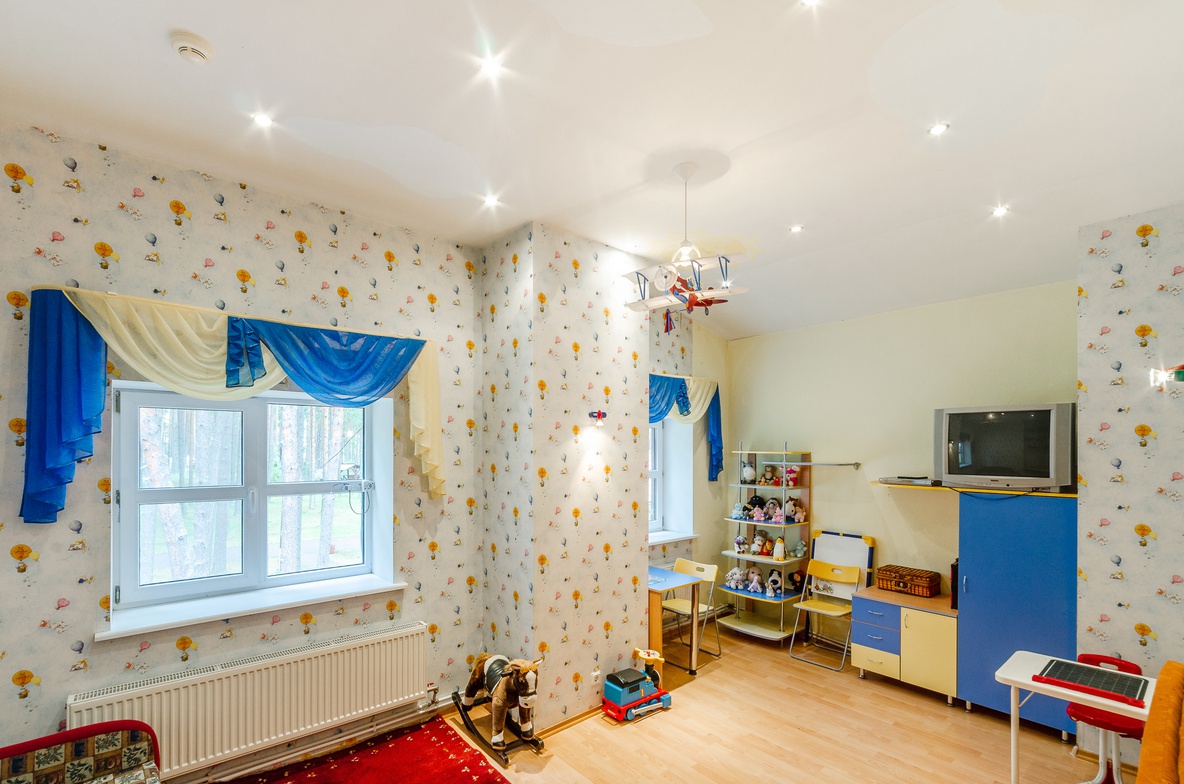 детская комната в аква-центре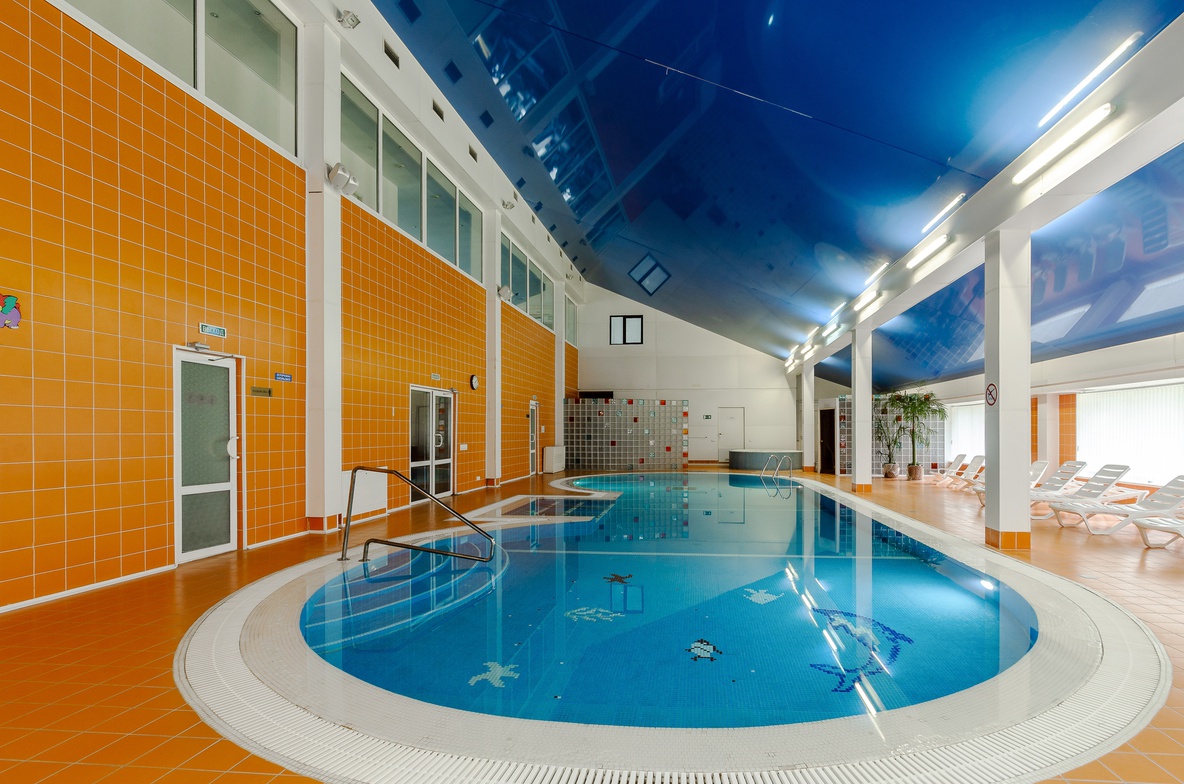 детская зона в бассейне
"Pleskov" Country hotel provides all the conditions for a comfortable family pastime. Use the opportunity to spend time together to get closer to your children and establish warm and friendly relationship with them. Outdoor recreation always gives new bright emotions.
Rooms for families with children are chosen based on the age and number of children. The hotel has rooms with kitchenettes, allowing parents to feel comfortable even with babies. Children under up to three years old stay at the hotel free of charge. You can rent a cot for them with bed linen. Its cost is 200 rubles/day.
The hotel has a children's playground with swings, sandpit and slides. There is a large slide with a cubby-house and a swing on the beach. In winter, it is suitable for riding on inflatable sledge. In summer, a trampoline is erected near the beach. Children's bicycles, skateboards, electric scooters, rollers are available for rent. You can take a variety of games at the hotel reception - bocce, mini-golf, novuss.
The aqua center has a separate children's area in the swimming pool. There is a children's game room with toys and cartoons on the second floor.
The restaurant provides children's menu with healthy, tasty and prettily served dishes that children like because we know that it is often too difficult to satisfy kids with the food from the "adult" menu. Waiting for their order, children can play in the children's area with a playhouse and children's furniture.
"Pleskov" restaurant is ready to organize a children's party of any format. The place for the holiday is chosen based on the season. In summer it is possible to decorate the alcove; in winter we can organize a party in the restaurant. The restaurant staff will help to draw up a children's special menu.
Our hotel has everything for children's leisure time. Spend with your kids as much time as possible!